Luxury Wine cooler
Offering a stunning stainless steel finish while providing a superb storage, this luxury cooler features 8 wine racks and blue LED interior lights. The double drawer design brings you versatile beverage storage options and LED interior lighting offers a premium look.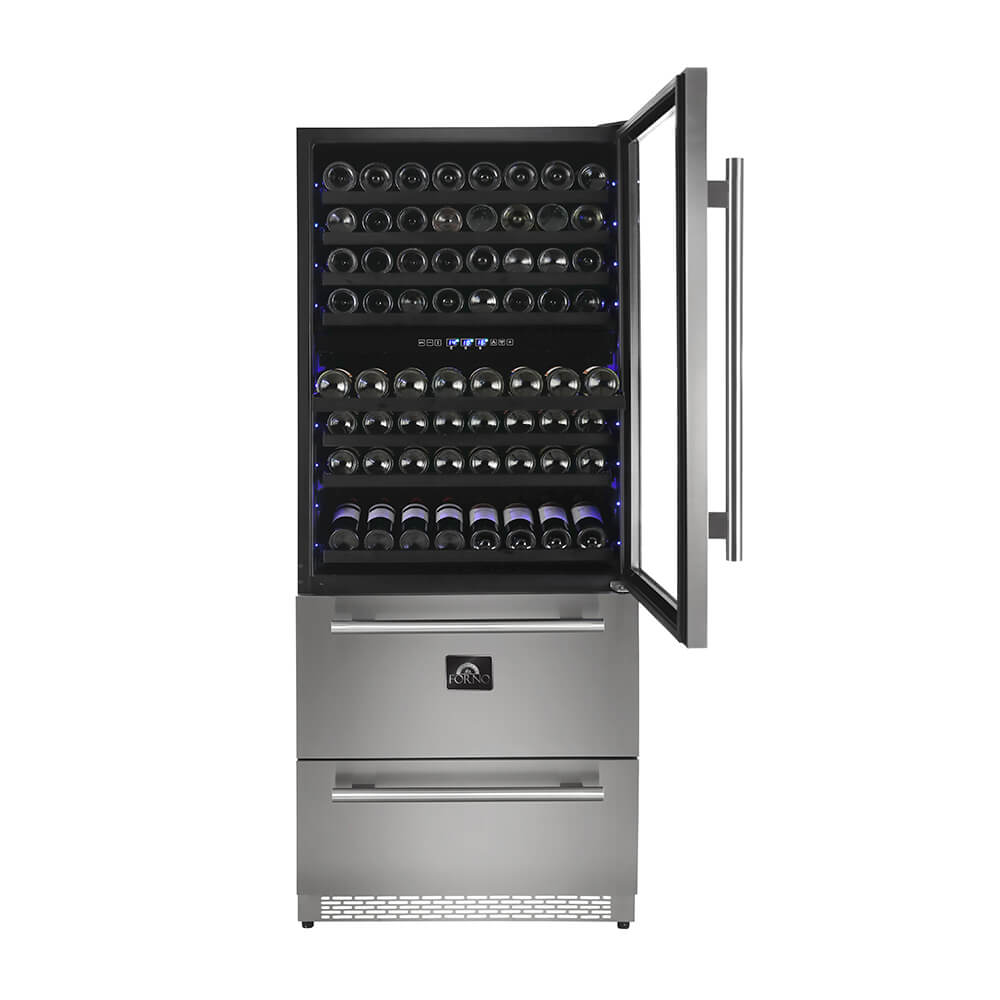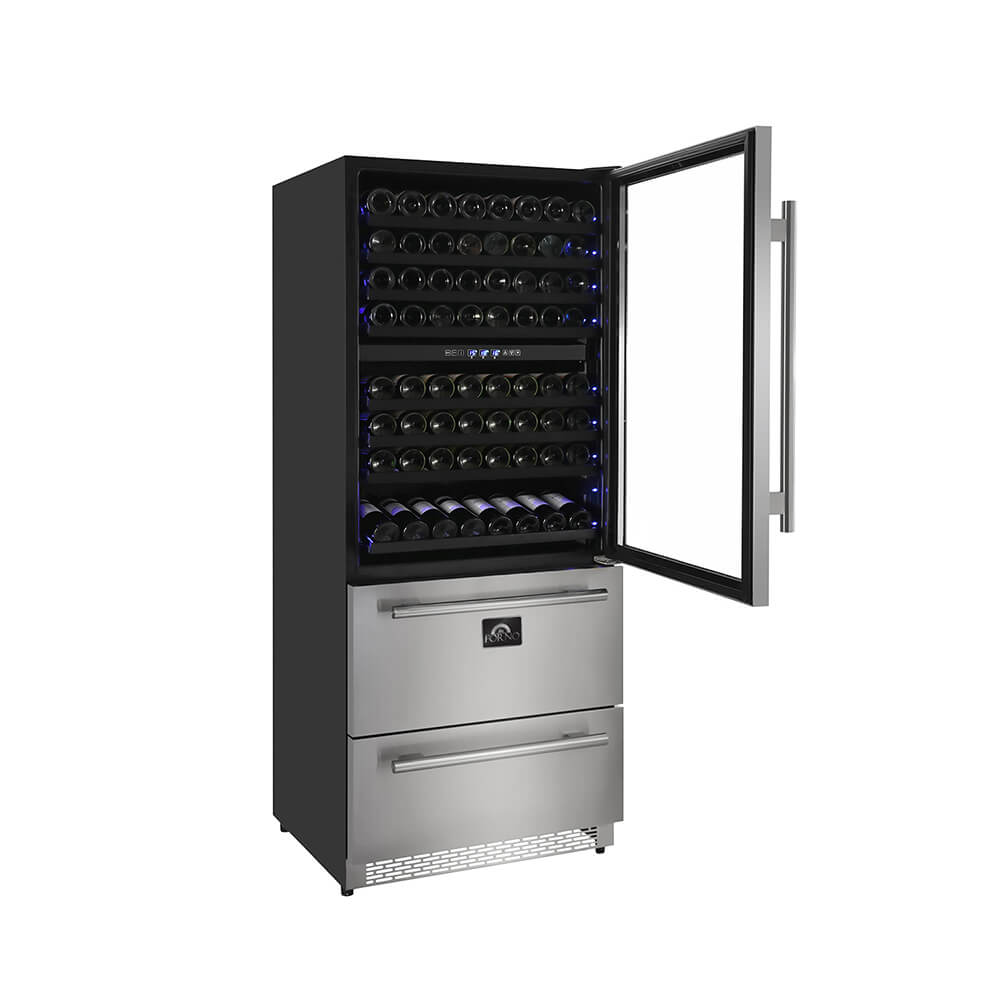 Multiples features
There's a touch screen panel to adjust temperature, intelligent thermostat control, safety lock, high-efficiency compressor and Auto-defrost mode.
Cooling zones
This triple zone wine cooler system is for fulfilling separate chilling temperatures. This will allow you to be able to freshen and conserve red or white wine bottles and their temperature requirements between 46° F to 55° F in the upper zone and 55° F to 64° F in the middle drawer zone. The refrigerator lowest drawer offers a temperature range between 33° F to 46° F.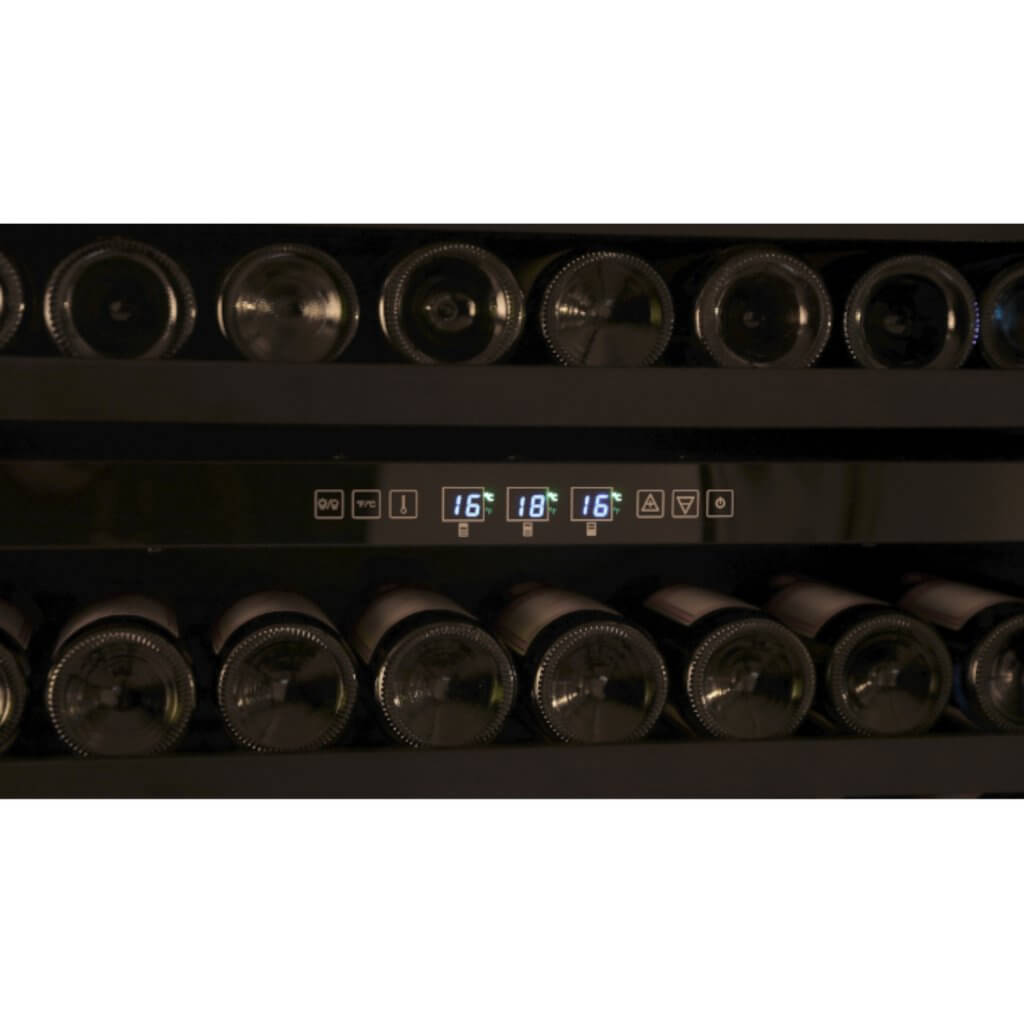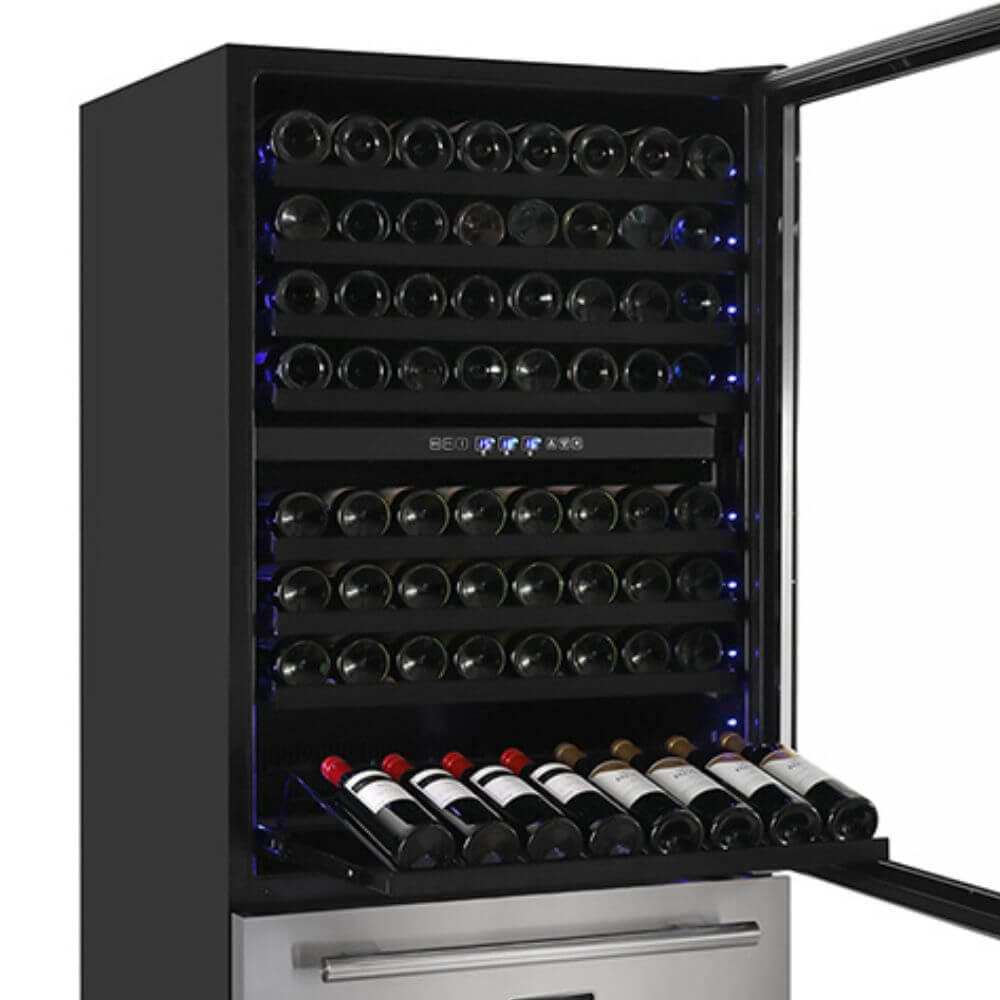 Big storage of wine!
Ideal for the home or commercial. For those seeking full capacity and decisive wine storage that appears in private home locations, found in bars, along with wineries or restaurants looking to store their collection. – 144/200 Bottles-Cans
2 years in house warranty
Forno offers a warranty of 2 years for any purchases of their appliances. 1rst year, part and labour and 2nd year part only. We highly recommend to keep you proof of purchase and follow instructions in the box to register your warranty.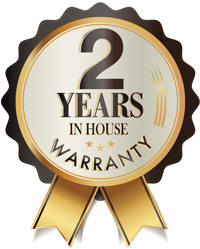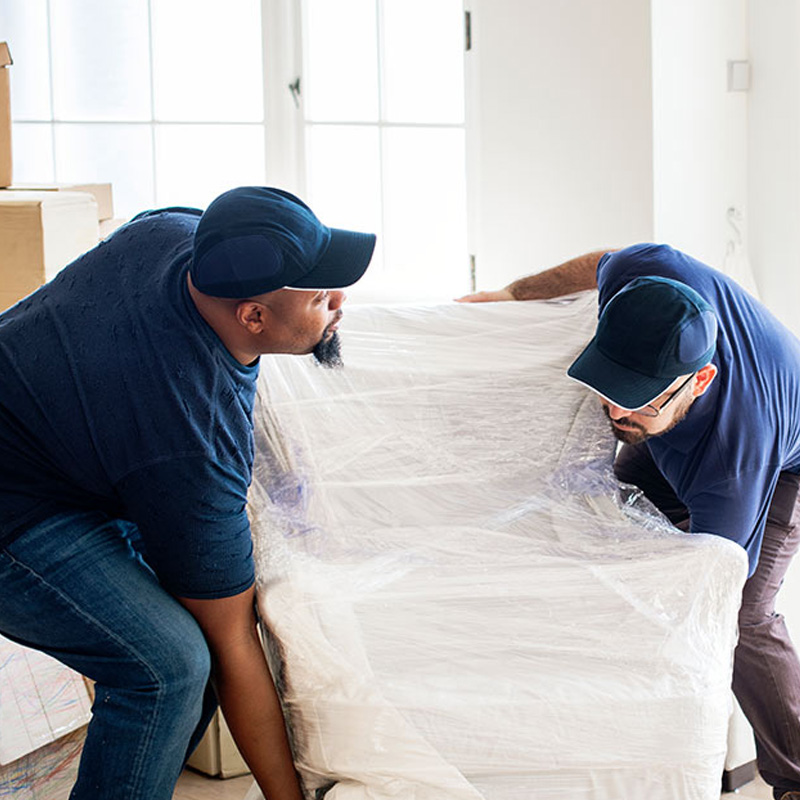 Free in-home white glove delivery
Forno appliances include White Glove, In-Home Delivery Service. The courier will bring it into your home and open the box to check for damages. Please note, this does not include installation or haul away.
About Forno
Forno is a signature brand based in Canada. This concept crossed the Atlantic and landed in Canada where the art of preparing great meals have become the center of all family gatherings. When the Forno line of products was created they had one goal in mind; to provide the best state-of-the-art cooking technology to consumers just like you at a fraction of the high-end brands. Forno is proud to present to you a new era of cooking appliances that will revolutionize your kitchen.