Powerful Motor, Quick Start
Powerful motor provides comprehensive protection and makes the machine more durable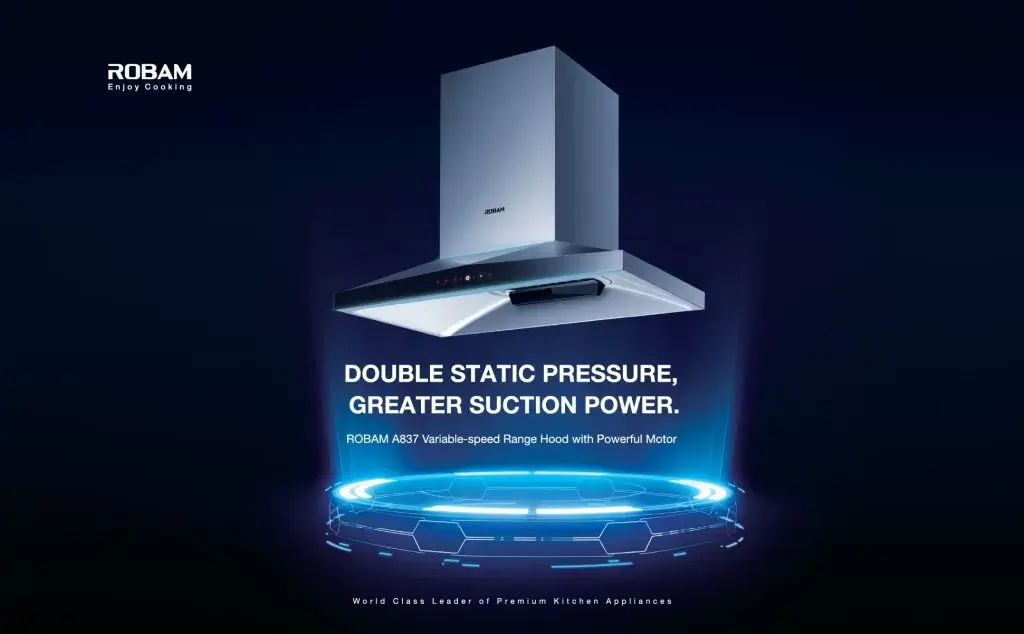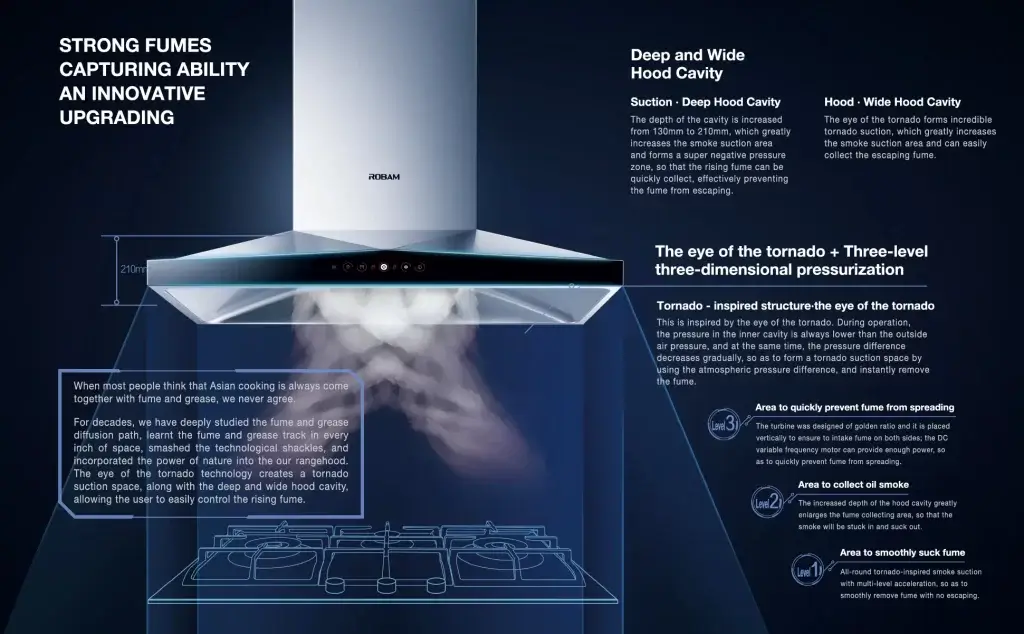 Large Wide Angle Deep Cavity
Piloting upward fume with tornadic absorption. 210mm deep cavity, holding huger quantity of fume, collecting upward fume in just seconds. Super large and 360-degree wide-angle tornadic absorption, enhancing absorption by 1/3. Storm eye Storm principle, Zero pressure in the center, Generating tornadic suction, leaving fume nowhere to stay.
No-Disassembly & Wash Free Inner Chamber
Eiffel Integrated Oil-filter Screen. Extreme punching craft, punch-formed at one time 14400 stainless diamond mesh more effective in separating the oil, strong efficient in filtering the fume. Brand new electrophoresis protection technology for inner cavity, nanometer oil-free coating one step clean protection, no residual for oil stain on inner cavity assuring constant strong absorption.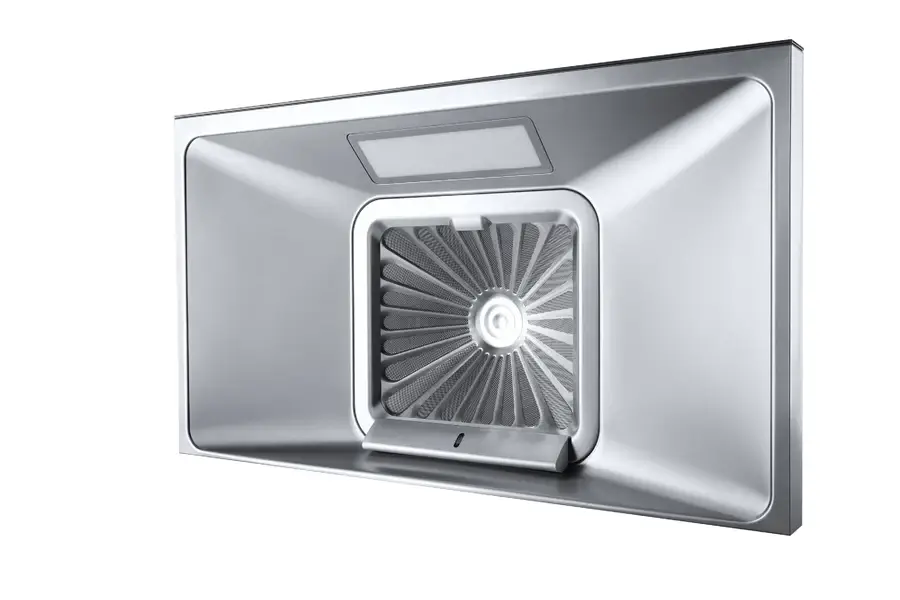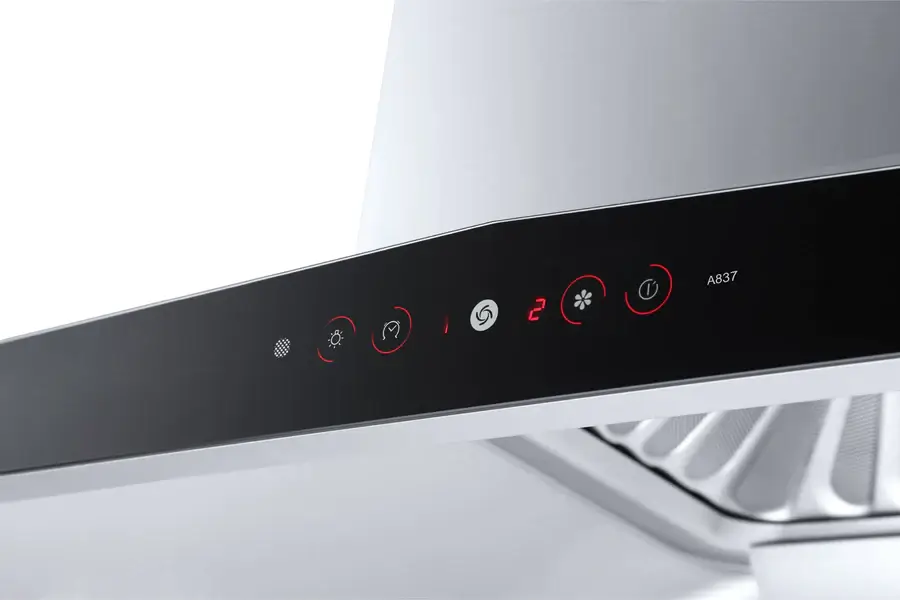 Dual-Core Absorber 5.0 Intellectual
Change Of Frequency | Smooth Ventilation ​ Patented electric motor mid-placed technology, lessening current loss caused by asymmetric structural current flow, higher efficient absorption. Innovative adoption of cyclone turbine, streamlined blades design, effectively decreasing absorption obstruction assuring more smooth ventilation channel. Logarithm volute casing design, widening the opening of the volute casing, increasing fume exit area by 55%, enhancing ventilation more efficiently.
Digital Electric Motor
Driving 100 thousand rotate per hour, generating 22m³/min peak level air. Breaking through traditional range hood electric motor bottleneck, absorbing cooking fume in seconds,leaving clean kitchen with no fume.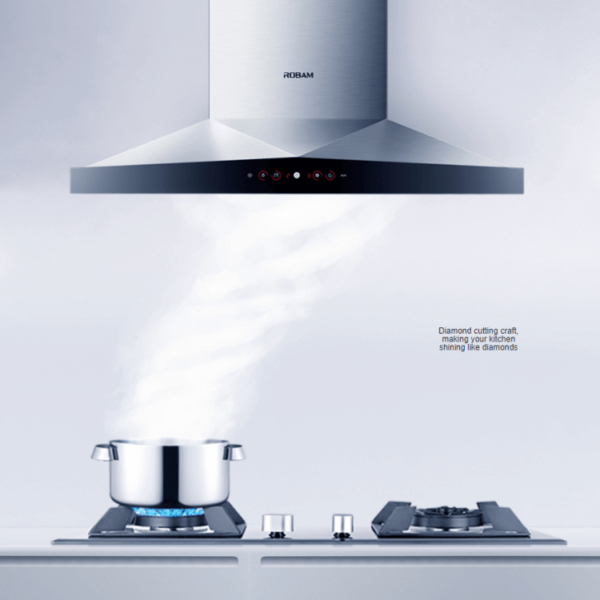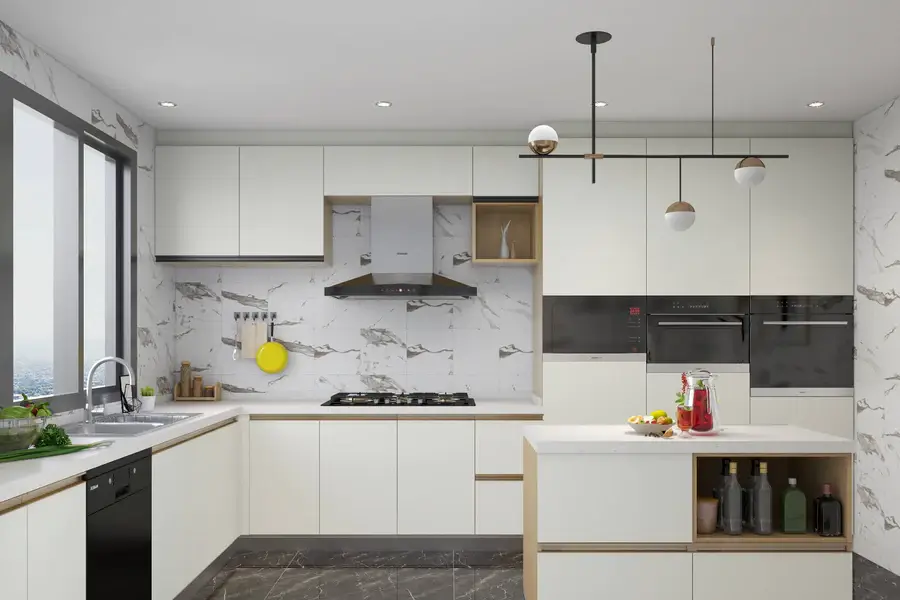 An Artwork that Shines in the Kitchen
Creating an aesthetic appearance with a simple style