Elegant design
ROBAM's first dual fuel freestanding range made beautifully to fit in any kitchen. Make a statement in your kitchen with our full stainless steel body range while contracting in the background with blue interior oven. This dual fuel freestanding range features 5 sealed burners from 5000 BTU to 18,000 BTU with continuous grates. Our single oven provide wide temperature range from 80F to 806F, convection fan, self-cleaning feature, which are perfect for any home chef.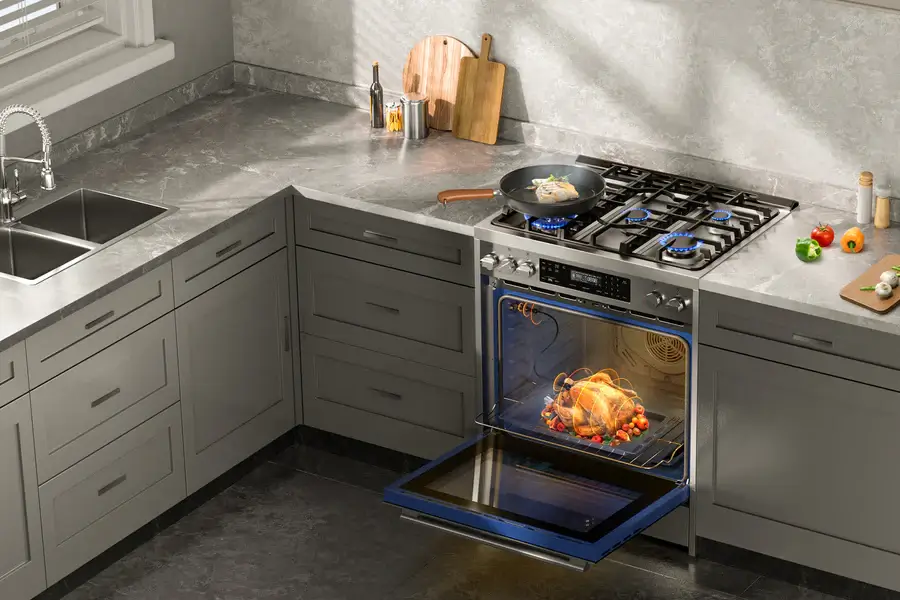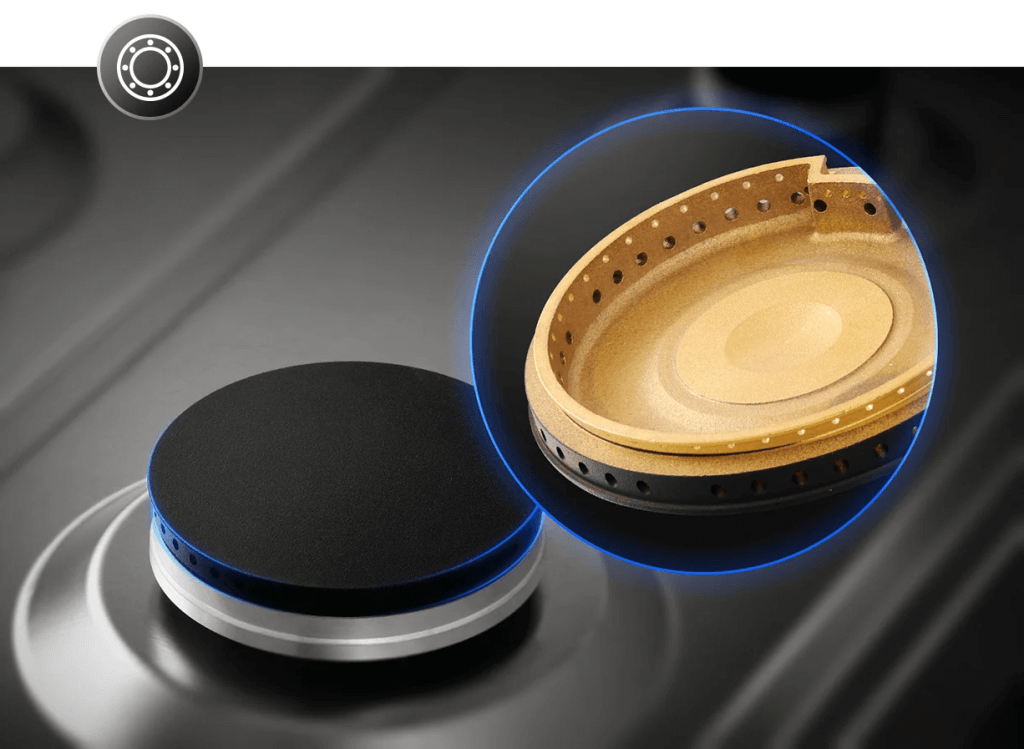 Durable Burners
With brass caps, the 5 burners are heat resistant with a melting point of up to 1981F. You also have sealed burner design that cuts your cleaning time in half.
Spacious Capacity
Electric powered oven features 5.0 cu ft capacity that can handle any special occasions.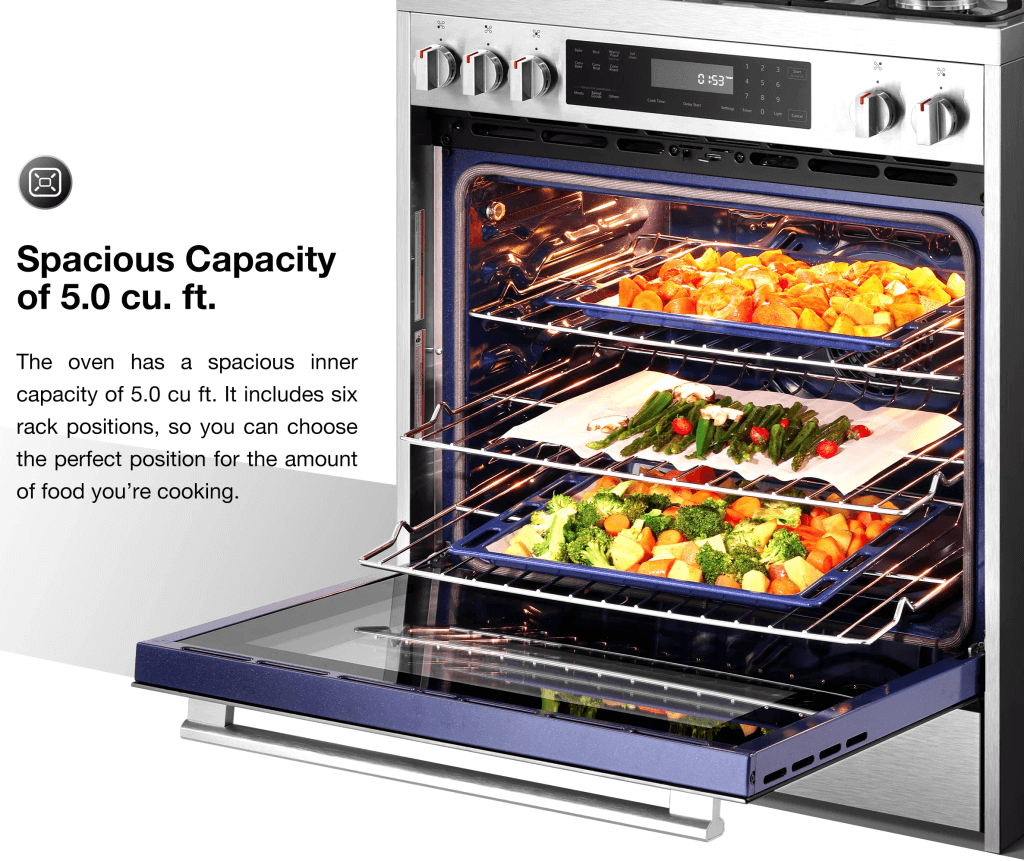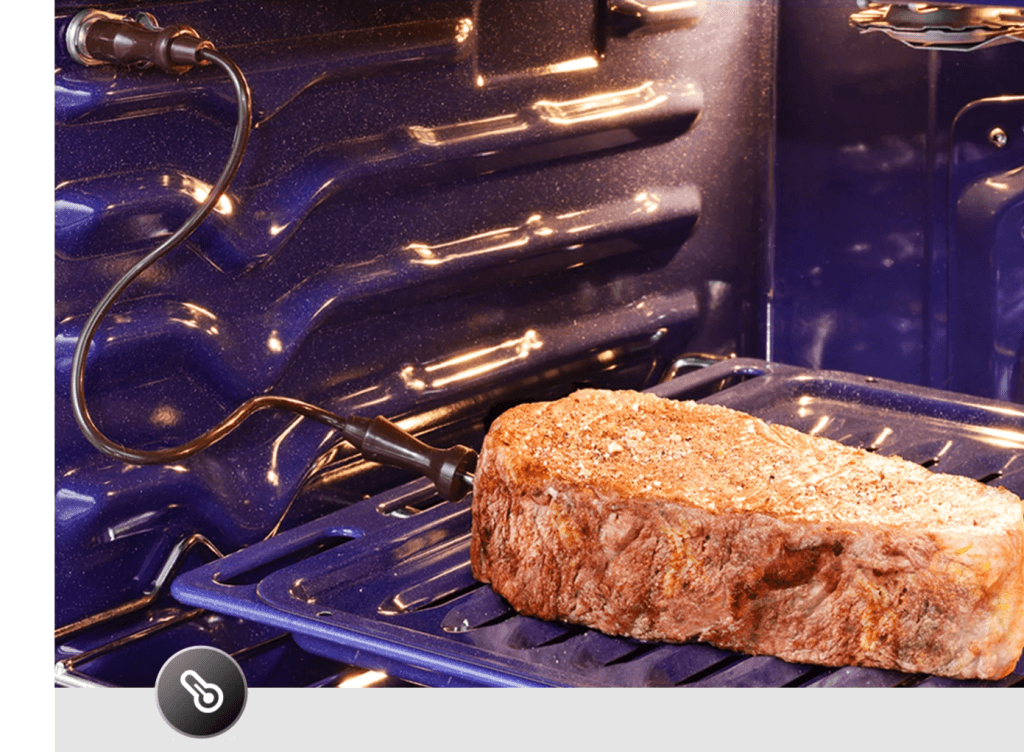 Precise Temperature Control
The probe measures the internal temperature of the food as it cooks. Cooking stops automatically when the set temperature has been reached to ensure that food is cooked to perfection.
Create Culinary delights With High Heat
Continuous grates along with wok grate for any type of cuisines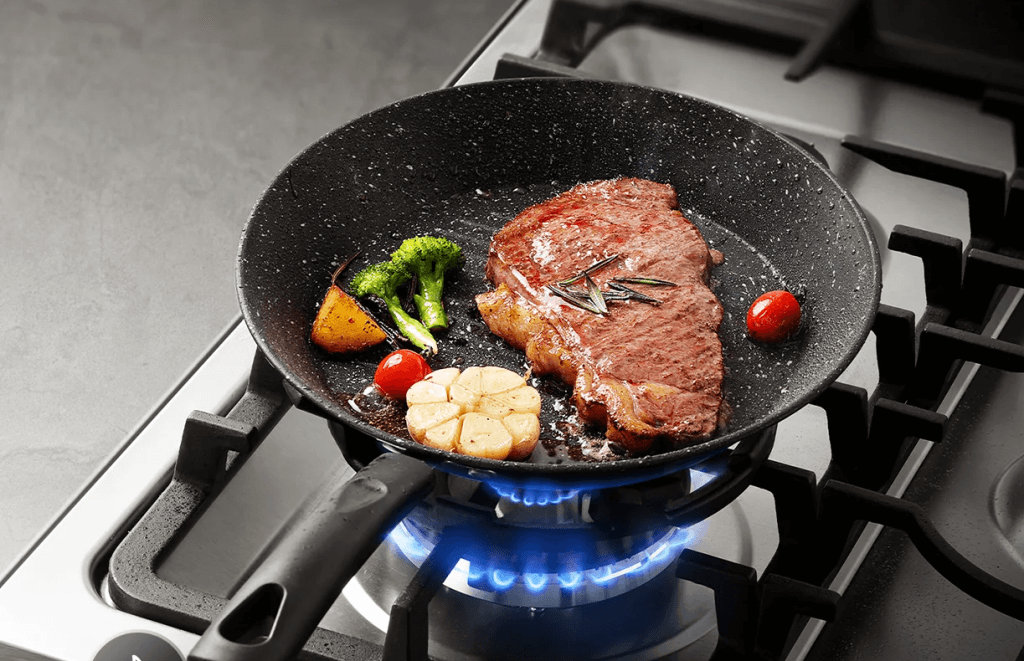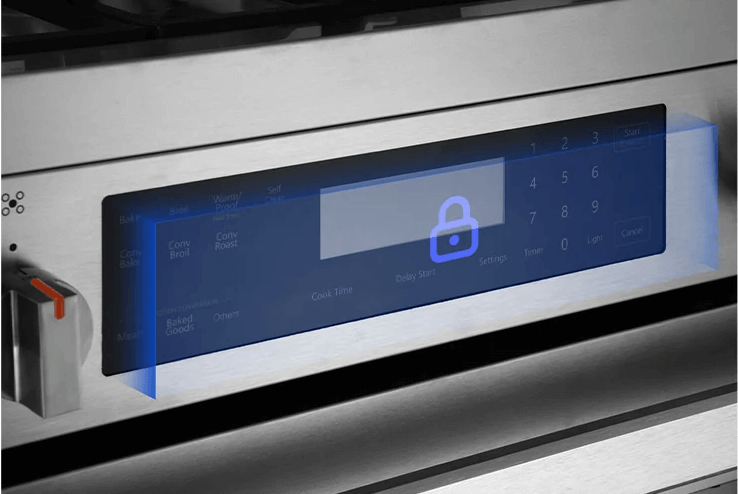 Smart Child Lock
To activate the child lock, simply tap and hold the START button. This safety feature prevents children from opening the door accidentally
About the Warranty
You have 5-year limited warranty