Elegant Design
The 5.0 cu. ft. oven has a enamel interior and is large enough for holiday treats and all of our favorite dishes. Other features include an air fry function, European style convection and a self-cleaning mode.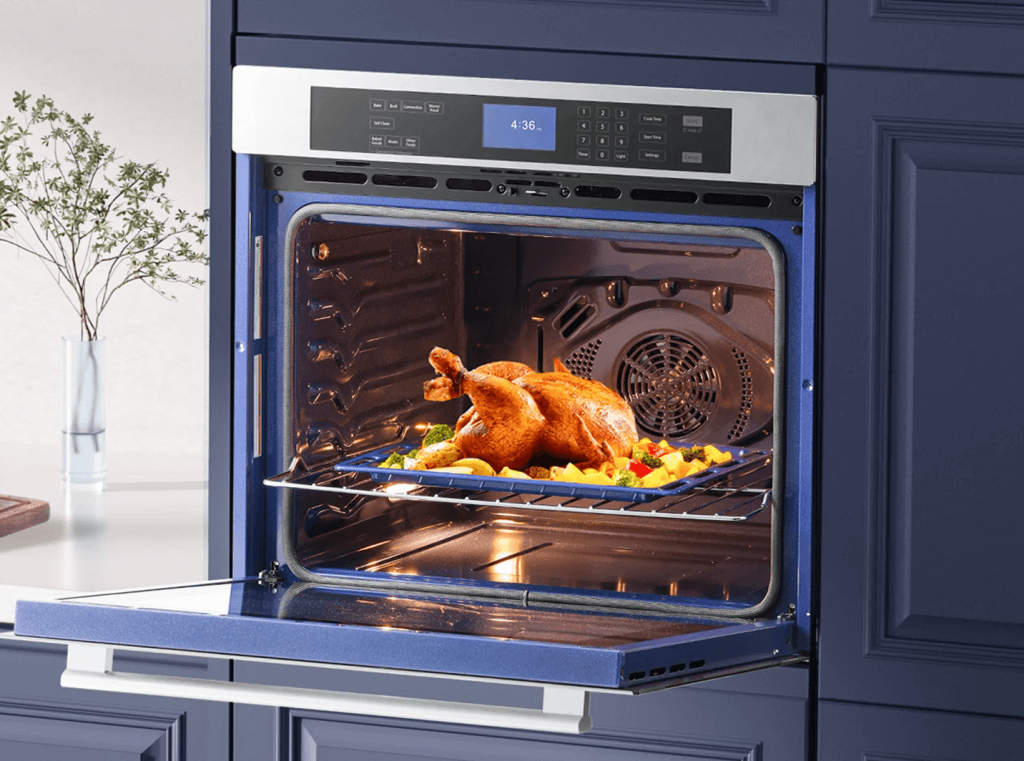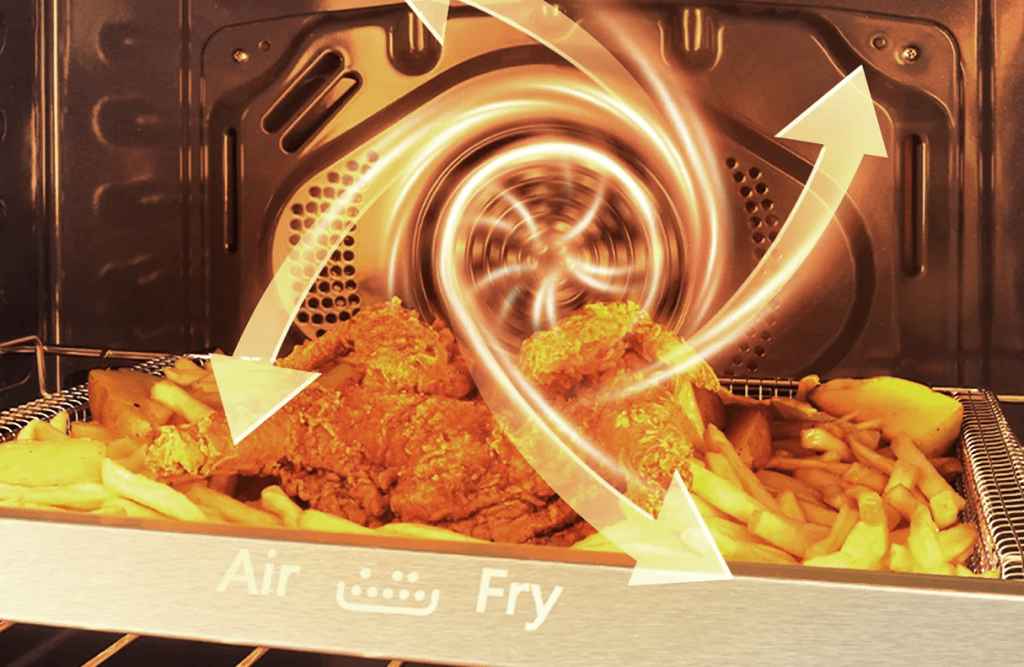 Air Fry Feature
The high-speed hot air circulates in the chamber to evenly heat the food for a crispy texture and better nutritional value
Spacious Capacity
The oven have a spacious inner capacity of 5.0 cu ft. It includes 6 racks positions, so you can choose the perfect position for the amount of food you're cooking.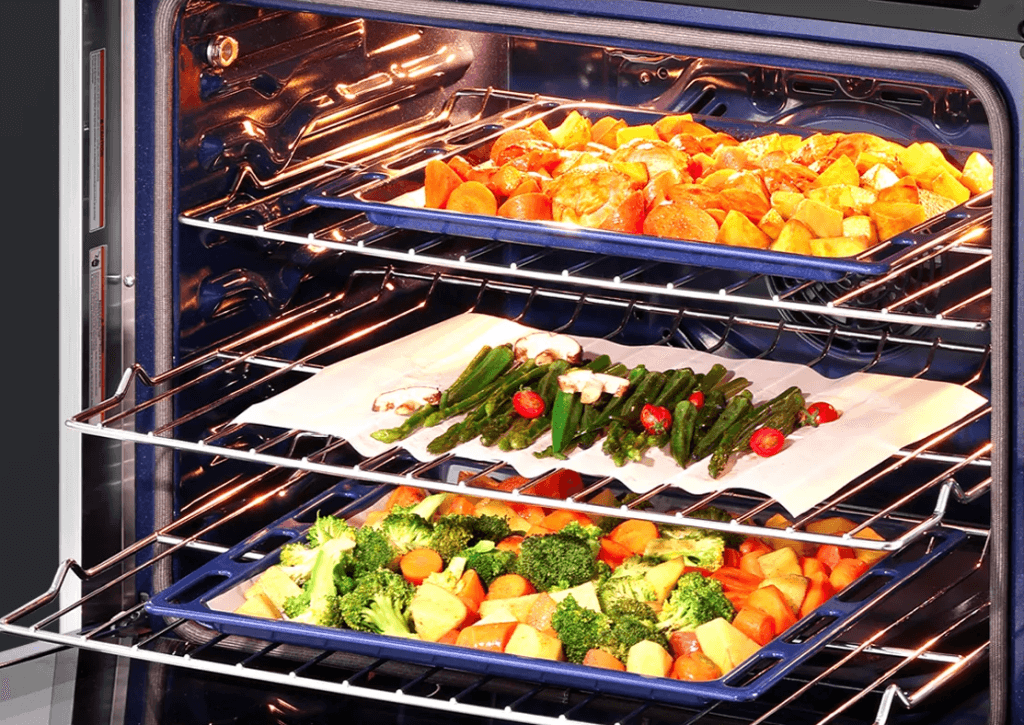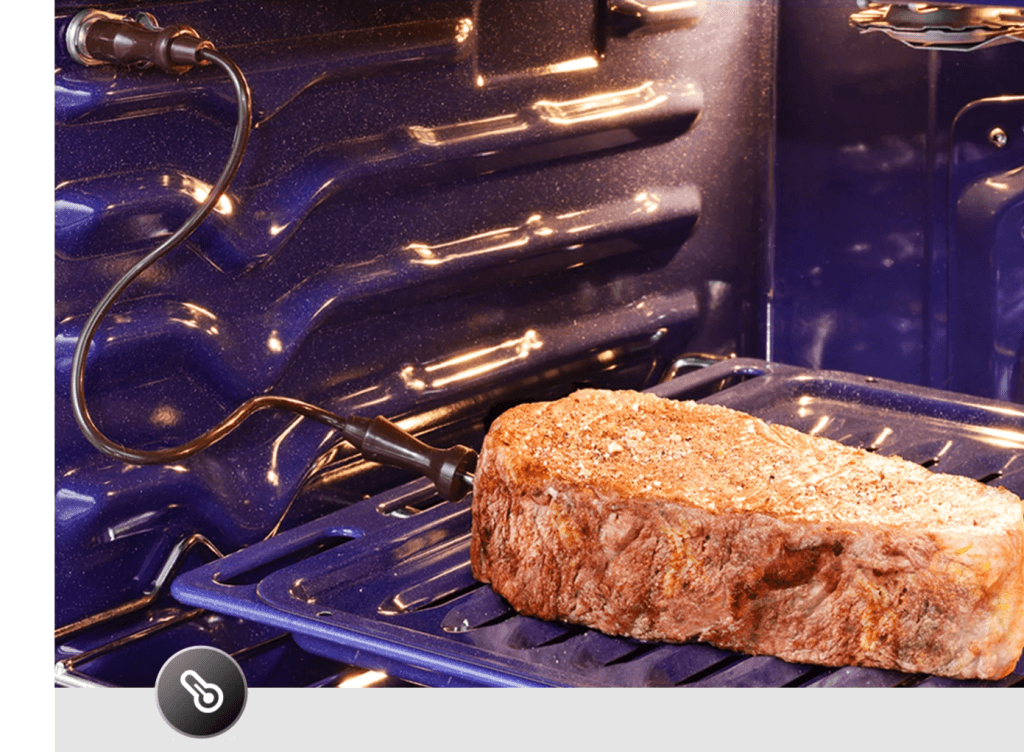 Precise Temperature Control
The probe measures the internal temperature of the food as it cooks. Cooking stops automatically when the set temperature has been reached to ensure that food is cooked to perfection.
Smart Child Lock
To activate the child lock, simply tap and hold the START button. This safety feature prevents children from opening the door accidentally