Contemporary Black Glass Surface
Make a statement in your kitchen with our premium ceramic cooktop with large powerful elements.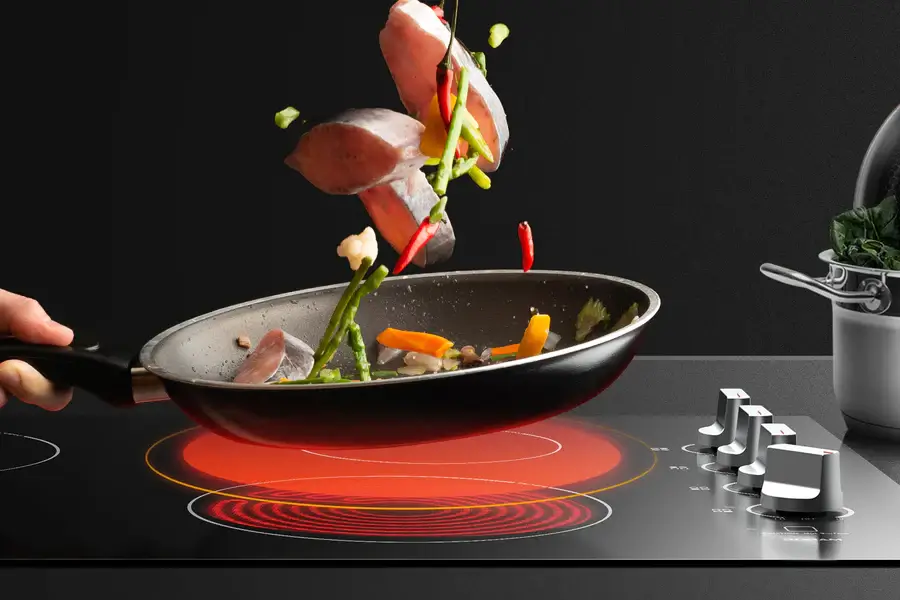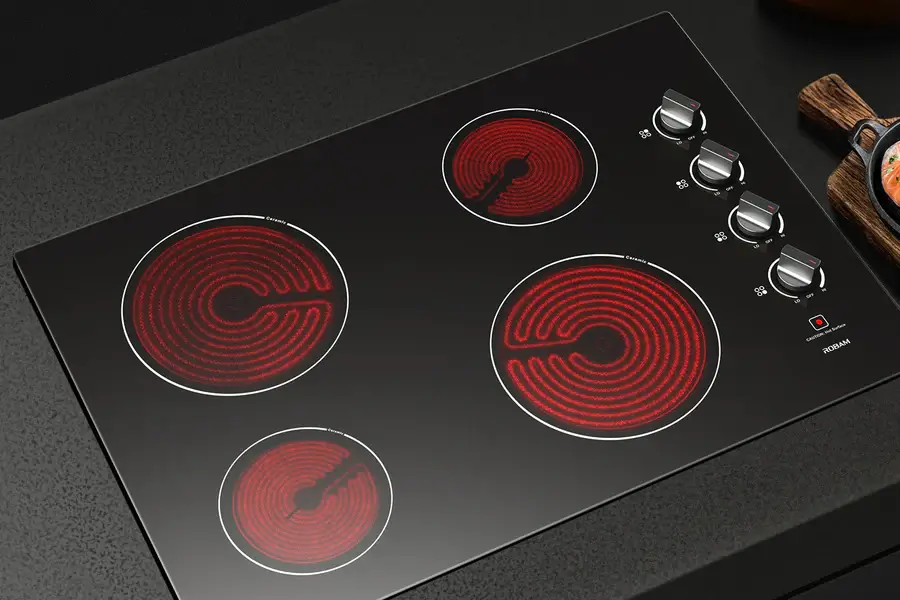 Two Large Power Boil Elements
Features two 9 in. 2300-watt power boil element to accommodate larger pots and pans for daily cooking and culinary exploration. This cooktop also comes with two 6.5 in 1,200-watt element for slow and light cooking.
Easy To Maintain
The ceramic glass surface is very easy to clean. Just one simple wipe and you are done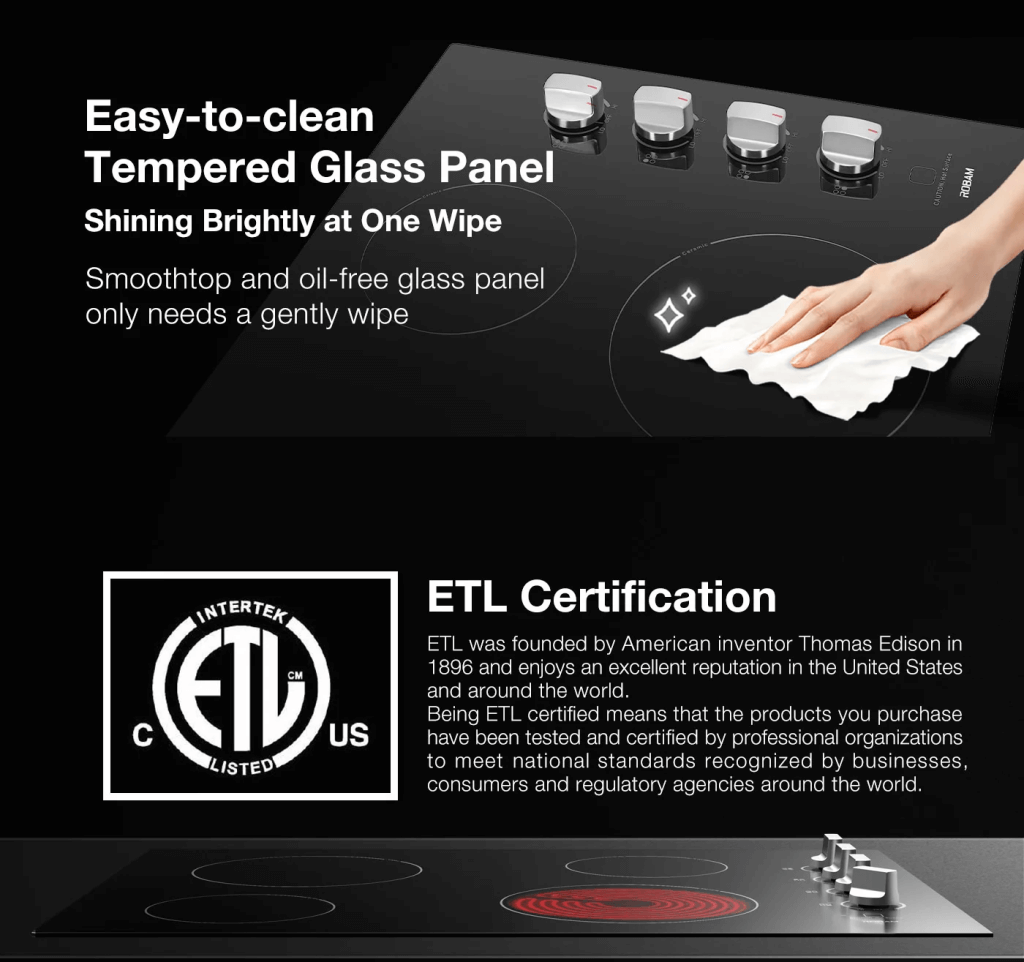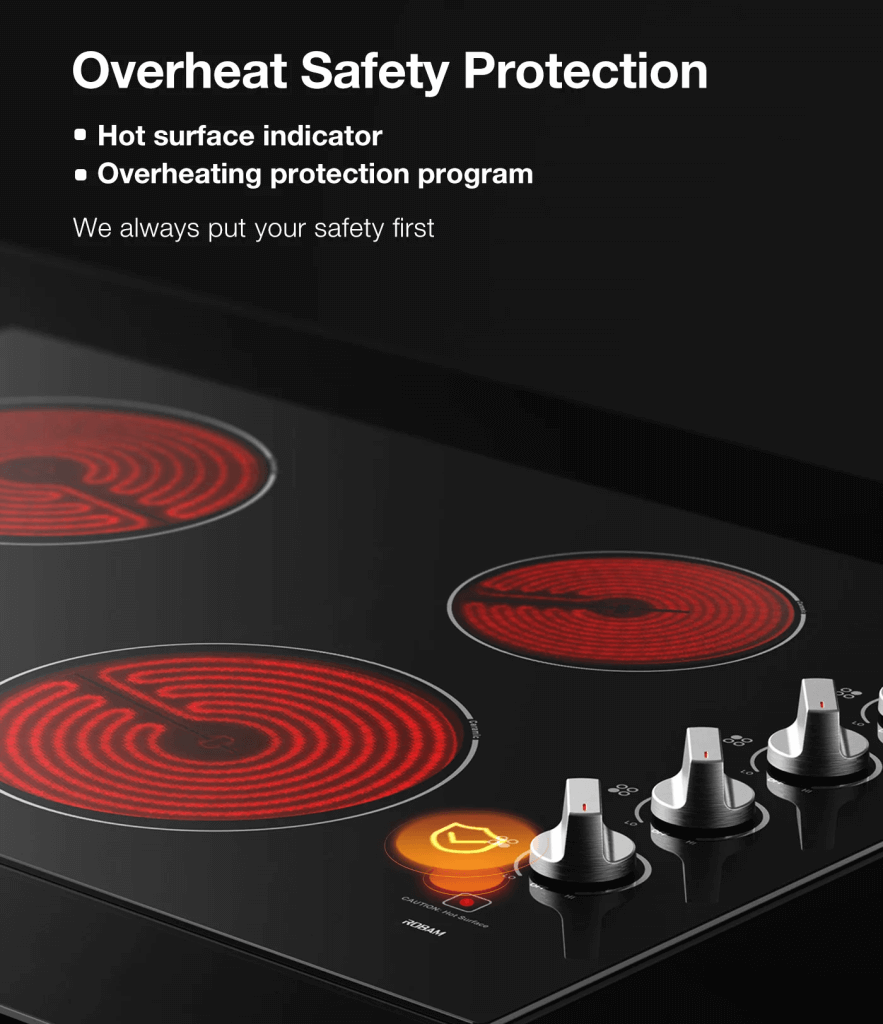 Triple Safety Protections
Prevent accidental burns with our hot surface indicator so you don't touch the cooktop when it is still hot. This cooktop also comes with an automatic shutoff mechanism to stop elements from overheating. Made with high quality glass material to resist strong impact.
Dishwasher Safe Knobs
Simply put the easy-to-remove knobs into the dishwasher to clean. ROBAM's ceramic cooktop comes with superb warranty program with 1-year in-home service and 2-year parts coverage.