Different Cooking Mode
13 different cooking modes from steaming to grill to air-fry. Features combination modes that allow you to steam, grill, air-fry or all together. There is 12-in-1 built-in wall oven: Powerful ROBAM combi steam oven that will elevate your culinary experience. One oven to replace all including microwave. POWERFUL 3,000 WATTS: Quickly brings the temperature up to the desirable setting with 3 heating elements and true convection fan. VOLTAGE REQUIREMENTS: 220-240V.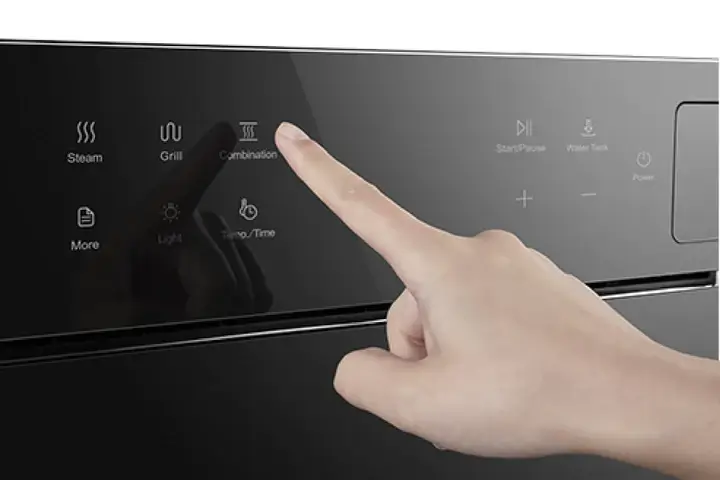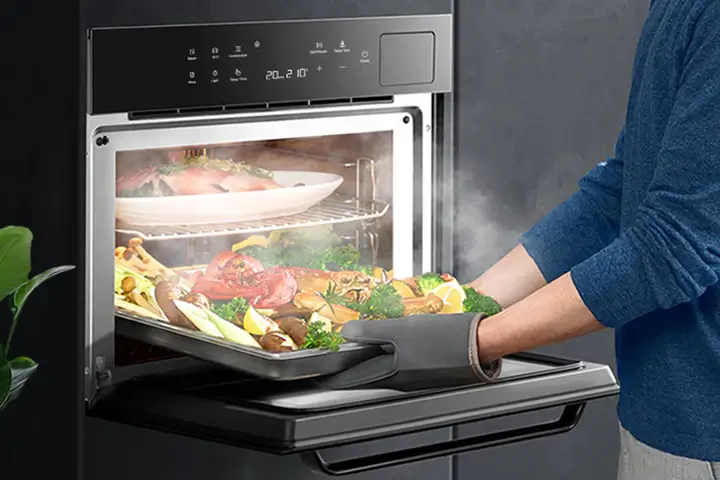 5 Different Functions
Core functions include steam, grill & air fry with wide temperature range from 105F to 445F. Also features defrost, ferment, warm, sterilization, descaling.
Combination Steam And Convection
Our latest proprietary technology to steam and convection (air fry) at the same time to keep your food crispy outside and tender inside.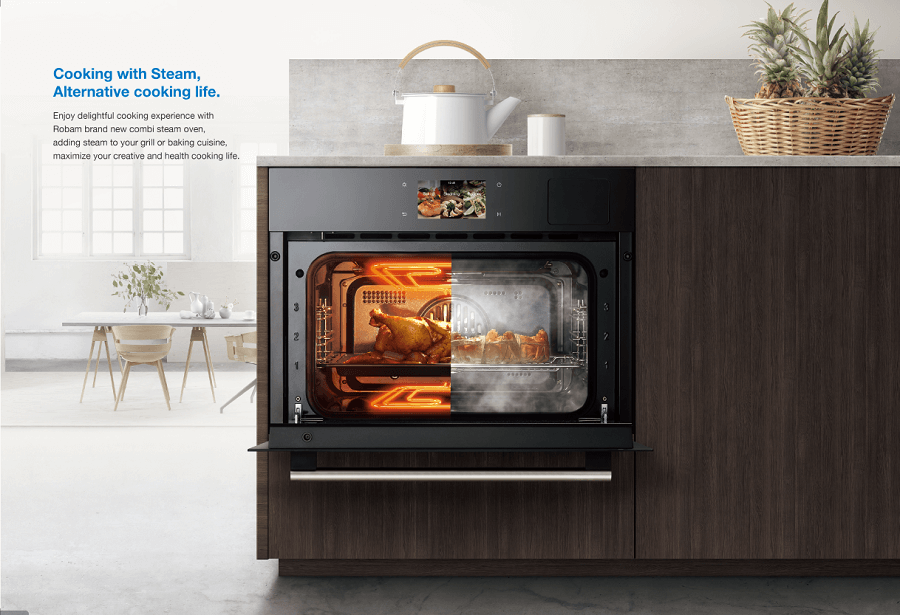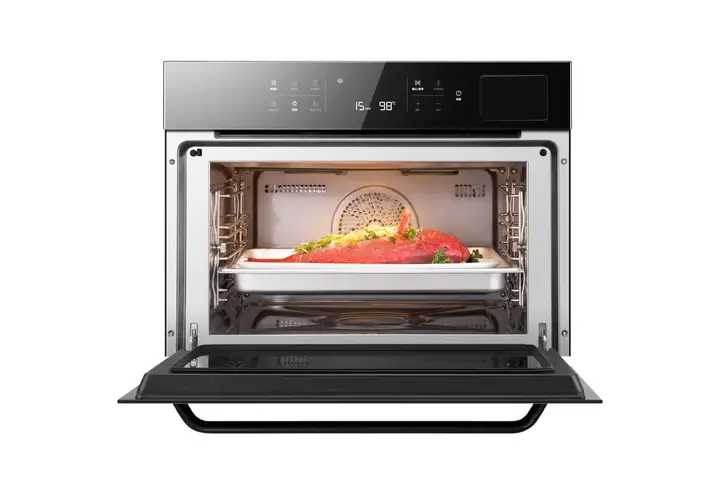 Contemporary Desing
Full onyx black glass or stainless steel available to compliment your stylish kitchen design. It also comes in two sizes: 24" and 30".