Free In home White Glove Delivery
Forno appliances include White Glove, In-Home Delivery Service. The courier will bring it into your home and open the box to check for damages. Please note, this does not include installation or haul away.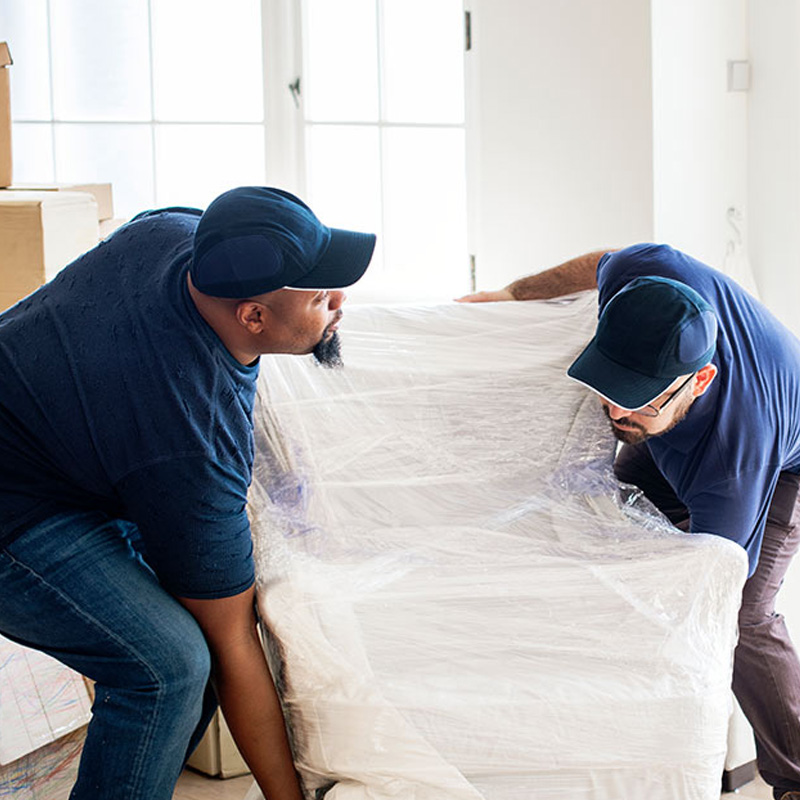 Luxurious operation
A 2.8" color display, six buttons, and a completely new operating concept featuring artificial intelligence enable simple handling. Product settings and their positions on the screen can be adapted and product names can be displayed or hidden. All relevant information regarding the coffee machine as well as pending care instructions are presented clearly in the Cockpit via the display.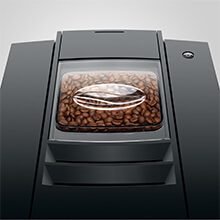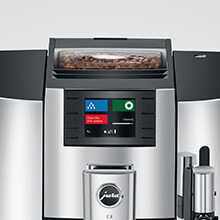 First-class quality coffee
The Professional Aroma Grinder ensures12.2%* more aroma and consistently high grind quality, so that flavors unfold to perfection throughout the entire service life of the grinder. The Pulse Extraction Process (P.E.P.) ensures maximum flavor for short specialties, while intelligent preheating ensures the ideal temperature right from the first cup.
Harmonious design
JURA coffee machines feature a clean and expressive characteristic design. High-quality materials and precise craftsmanship underline the premium quality of the modern E8. Its styling alone is evidence of its quality, functionality, and durability. Details such as the grooved water tank or the high-quality, chrome-plated cup grille perfectly complement the clean, harmonious design of the E8.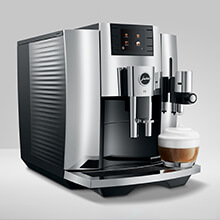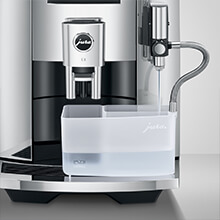 Easy maintenance
The optimized milk system cleaning process happens automatically using JURA's milk system cleaner mini-tabs (included with purchase). Set up, initiate, walk away – the milk system is clean and ready for use. The design of the drip tray prevents water from spilling, and it can be removed conveniently with one hand. Water is easily drained and used coffee grounds found in grounds container can be discarded of.